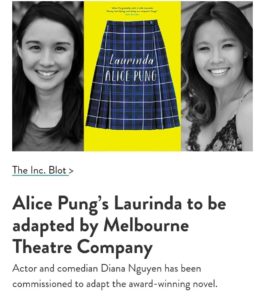 Exciting for this commission by Melbourne Theatre Company, to  co-adaption with Petra Kalive the book Laurinda by Alice Pung.
Laurinda is a coming of age book, a young teenage girl Lucy Lam who battles with identity, race and self.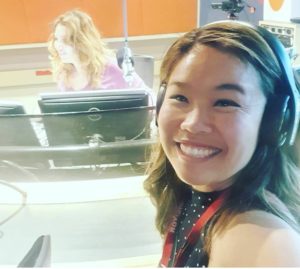 Summer highlight of 20/21 working with Libbi Gorr and Jean Kittson at ABC Melbourne radio on the segment Agony Aunts.
Every Sunday 1140am ABC Melbourne.
Watch this space.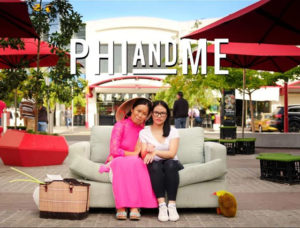 Phi and Me TV is the first ever Vietnamese Australian family comedy series in the world, written by Fiona Chau and myself. The webseries premiered in June 2019, and has been selected for three web festivals including Melbourne, Seoul and Miami Webfest. Watch all 5 episodes www.phiandme.tv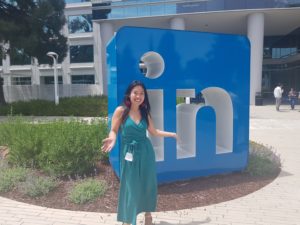 I am a #LinkedinVideo content creator on LinkedIn. Since October 2017, I have nurtured 43k followers with #DancingDiana videos, and the funniest and consistent LinkedIn interview show #JustDoingKaraoke. Since my first video in 2017, I've appeared VidCon Australia 2019 – Speaker/MC  and only 1000 people in the world to have #LinkedInLive
Want to Launch Off LinkedIn? Be part of #TheLaunchOff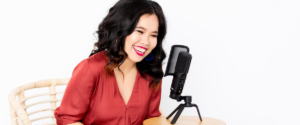 The SnortCast is my new Live Interview show interviewing funny people from around the world.  Talking about comedy, why we need comedy to help us in the dark times. The show will go live on Linkedin, and then into a podcast. Follow @thesnortcast on insta/fb on www.diananguyen.com.au/thesnortcast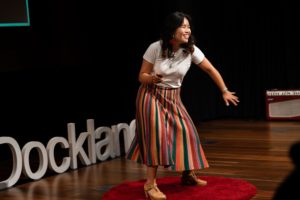 In February 2020, I did my first ever TedTalk called "Joy is my Caffeine – JoyFool." It was so fantastic to play and tell stories that have resonated all around the world. Watch the full TedTalk www.diananguyen.com.au/tedxtalk
Actor/Facilitator/Workshop Coordinator
I am part of Melbourne Playback Theatre Company ensemble since 2010. We are an improvised storytelling theatre company, where we replay stories instantaneously. We work in diverse sectors including corporate, education, government and not for profits.